Your future customers are watching short-form video.
We're a full-service video marketing agency that works exclusively with financial services companies to organically connect them with their ideal customers.
Why short-form video?
244 million viewers in the US watch an average of 17 hours of short-form video per week.
96%
Of consumers prefer to watch short-form video to learn about a product or service.
89%
Of people say watching a short-form video has convinced them to buy a product or service.
87%
Of marketers say short-form video marketing has helped them drive more sales.
We're the most successful CFP® Professionals on social media
8
1
8
0
8
0
,
8
0
8
1
8
9
,
8
5
6
8
7
8
9
0
1
2
3
4
8
9
4
8
3
7
2
6
1
5
0
4
9
3
8
2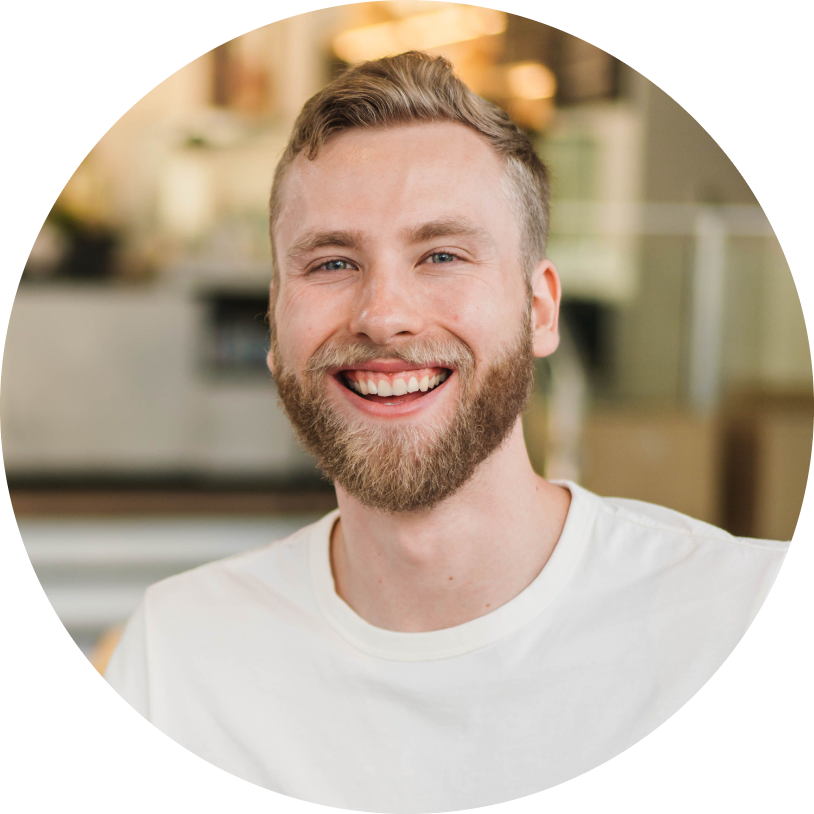 Nick Meyer, CFP®
Co-Founder of N2
Nick's mastery of short-form video has led him to become the most-followed CFP® Professional on social media. He's ready to use this expertise to help you create finance-related content that your target audience actually wants to watch.
Some big names Nick has worked with:
Nate Hoskin, CFP®
Co-Founder of N2
As one of the first financial advisors to embrace short-form video, Nate built Hoskin Capital without spending a single dollar on paid advertising. He knows exactly how to leverage social media to build trust at scale and keep it compliant along the way. He's ready to work with your advisors and CCO to turn your practice into a viral sensation.  
7-10
Inbound prospects per week
114
Clients from Social Media
Nate has been recognized by:
Registered Investment Advisors (RIA)
Brokerage & Custodial Firms
What working with N2 looks like
We'll take the unique knowledge you use to help your clients and package it in a format that will resonate on social media.
Our biggest pet peeve when creating our own content is re-filming videos. We'll clear the scripts with your compliance team to ensure that doesn't happen.
We'll tell you exactly what equipment you need, show you how to use it, and provide you training to develop a magnetic camera presence.
It's painfully obvious when videos aren't edited properly - we'll edit your videos to be as engaging and authentic as possible.
TikTok, Instagram, Facebook, YouTube, LinkedIn - we'll post your videos on every platform your ideal customers could be living on.
We analyze your video analytics and adjust based on viewer feedback so each video has a chance to perform better than the last. 
Reach a new audience
Cold calling, cold emailing, and paid marketing won't get your firm in front of its perfect client. It's time to meet them where they are.
Get an unfair advantage
Working with N2 will put you lightyears ahead of your competitors who are starting short-form video from scratch.
Low time commitment
Our goal is to do everything for you except appearing on-camera. We'll save you 20+ hours per month on scripting, editing, and posting.
TikTok Videos
Maximize your reach with the most used short-form video platform.
Instagram Reels
Cross-post your content on the favorite social media platform of Millennials.
YouTube Shorts
Share videos that break through the noise on the world's largest video sharing platform.
Facebook Reels
Differentiate yourself on the most underrated short-form video platform.
LinkedIn Videos
Be on the forefront of LinkedIn's short-form video push. Stand out from the sea of text posts and cold messages.
Lead Magnets & Funnel
Build a mile-long lead list by providing valuable content in exchange for email addresses.
Email Marketing (Add-on)
Turn short-form video leads into clients with one continuous funnel from post, to email, to discovery call.
PR & Media (Add-on)
Turn your social media reach into media mentions, interviews, and speaking engagements.
This is how you will build trust at scale with your ideal clients.
View Our Services Guide
Learn more about what the first month working with us looks like, what the following months look like, how we work with your compliance team, and additional services we offer. 
Download Now
We'll write your scripts
And run them by your compliance department to ensure everything is approved before recording.
You record the videos
We'll train you and give you detailed feedback to help you develop a magnetic camera presence.
We'll edit them
And give you the chance to provide feedback through Frame.io before we post them to your pages.
We'll manage your projects in Slack & Asana
So you know exactly what we're working on, and can provide input where you deem necessary.
What is short-form video?
Short-form videos, which have recently been popularized by platforms like TikTok and Instagram, are brief videos (usually 15 - 60 seconds long) recorded vertically (i.e. using your phone) that capture attention and share value in a concise way.
They're popular because they're quick to watch, easy to share, and require a much lower time commitment from the creator than any other form of video.
What if I have zero on-camera experience?
It doesn't matter.
If you've ever had a conversation over FaceTime, you can make effective short-form videos. 
Plus, we'll provide you with training and detailed feedback to build you a magnetic camera presence. 
And your video scripts will be written by experts who know how to capture attention.
Also, especially in the case of established brands, you don't need to be the one that appears on-camera. We'll train whoever you decide to be the face of your brand's social media accounts.
Why should I focus my limited, valuable time on creating short-form videos?
What other form of marketing allows you to reach potentially millions of people without a single dollar of ad spend?
But it doesn't just provide reach, it also builds trust with potential clients.
Nate has a 90% close rate on new client meetings. Why? Because, through watching his short-form videos, prospects feel like they already know Nate before even speaking with him.
Plus, by working with N2, you'll save 20+ hours per month by offloading your scripting, editing, and posting.
That leaves you with the easiest part, filming the videos, which should only take you 20 - 40 minutes per week.
Is my ideal client on social media?
Over 150 million Americans use TikTok.
82% of US adults use YouTube.
Over 127 million US users are on Instagram every month.
Yes, your ideal client can be found on these social media platforms.
And yes, they can have a significant net worth. In July 2023, Nate closed on 4 new clients (all from the same video) that had a combined net worth of $6 million+.
Will this make compliance a headache?
In most cases... no.
Your compliance system is probably already built to handle posting on social media. If it's not, it's simple and affordable to implement. 
Nate has passed both the FINRA and DORA examinations with flying colors, all while posting short-form videos.
Not only do we help you post short-form videos, we will work directly with your Chief Compliance Officer to implement a compliance process for approving, posting, and archiving your videos.
How is success measured?
Results will be quantified on three different levels:

1. Reach
The primary metric to measure reach is views per month, per platform. We will
report the view count, change above the baseline (your current organic reach), and measure month-over-month and year-over-year growth rates.

2. Engagement
Engagement is measured by comments, likes, shares, and saves. This is the
interaction with the lowest barrier to entry for viewers, but represents a tangible
investment by viewers in your content. If they find it valuable enough to engage, it means they resonate with the content and want to see more. If they find it valuable enough to share, we know we are leveraging the most important tool in marketing: word of mouth.

3. Conversions
Conversions are the most important method of engagement for viewers. Converted clients are classified as leads, meaning we have some method by which to contact them. This could be an email or phone number, which can be gathered via lead magnets or included within an appointment sign-up.
Are other financial advisors doing this?
Yes, just in the 2nd half of 2023, we've seen hundreds of CFP® Professionals and Fiduciary advisors start using TikTok and Instagram specifically.
They're beginning to lose the limiting beliefs around compliance, and are leveraging short-form video to grow their practices.
However, we're still in the early stages of adoption, and we've found that these advisors, like you, are just learning the ropes but aren't yet seriously investing in the platform.
Because of this, it's easy to stand out - especially if you have the head start that N2 will provide you.
Do other professions attract clients with short-form video?
Yes, professions from accountants to lawyers to real estate agents have been leveraging short-form video to grow their businesses for YEARS.
While there are some financial advisors (like Nate) who've really taken advantage of this opportunity, most are still sitting on the sidelines.
Would you rather start now, when there's barely any competition, or in a year or two when the industry as a whole inevitably recognizes the value they're leaving on the table by NOT creating short-form videos?
How long does it take to see results?
We define success as doubling your current organic traffic, which we expect to take less than 3 months.
Building a truly viral brand that attracts paying clients, however, is a constantly evolving process that can take a year or more and must be consistently maintained.
The beautiful thing about short-form video is that, if a video performs well, it could reach tens of thousands, hundreds of thousands, or even potentially millions of people organically, regardless of your account's following.
Is there a minimum commitment?
No, our engagement renews on a month-by-month basis.
If you want to stop working with us, let us know before the start of the next month and your contract won't renew.
Because we do so much work at the start of each month, we do not process refunds for mid-month cancellations, but we will finish our remaining work for the month before our contract terminates.